Recent Posts
21
« Last post by Den1 on 12 January 2017, 18:25:46 »
22
« Last post by snadge on 12 January 2017, 17:51:06 »
LOL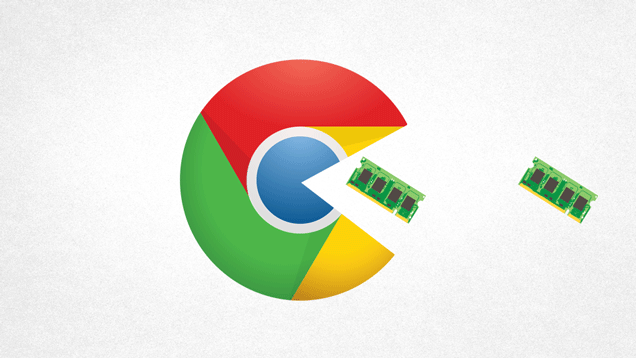 23
« Last post by snadge on 12 January 2017, 17:31:03 »
This is for when your speed drops severely and your positive its RFI line noise at fault - and you've had several BTOR visits who say they cant detect any fault & you feel you have no other route to try...
The RSGB's Electromagnetic Compatibility Committee (EMCC) has worked with BT Technology Services and Operations and also Openreach to design a new process to improve the way multiple line checks are done. This can only be used where the EMCC has received reports from amateurs that it checks and believes are caused by VDSL RFI. In these cases, lines in the near vicinity of the complainant can be checked remotely to see if they exhibit line faults that may increase VDSL RFI problems. If metallic line faults are identified, Openreach will then take steps to fix them.

If you want to follow this route please request a form from emc.chairman@rsgb.org.uk The EMCC will review the case and, if appropriate, will pass it to Openreach for remote testing of your line and nearby lines. This process can take several months to complete especially if there are many lines to check.

In the trials to date, around 20% of amateurs who have had this check done have reported much reduced RFI after fault correction, another 20% have seen some improvement and about 60% of problems were identified as possible issues in home wiring that Openreach is not in a position to address.

The RSGB is grateful to Openreach for providing this service to help amateurs reduce the RFI caused by line faults.
http://rsgb.org/main/blog/news/rsgb-notices/2017/01/10/vdsl-interference/
24
« Last post by snadge on 12 January 2017, 15:49:46 »
forum upgraded to SMF 2.0.13 today : changelog:

SMF 2.0.13 January 4, 2017
===============================================================================
! Some file versions didn't get modified in the 2.0.12 patch
! Added check and sanitization for $_REQUEST['u'] in LogInOut.php and Reminder.php
! Added check and sanitization for $_REQUEST['uid'] in Reminder.php
! Properly sanitize author's website for packages
! Added session check when uploading packages
! Added session check when copying template files from one theme to another
! The code to remove empty BBCode was sometimes breaking things (reported by @rjen; fix provided by Sesquipedalian)
! Remove hardcoded limits for safe_unserialize as it was causing cache problems
! Update the cal_max_year setting to 2030
25
« Last post by snadge on 12 January 2017, 15:11:32 »
well i dunno why...but for last 3 days were showing ZERO revenue on adverts even though the traffic is the same (I assume)...if they aint gunna pay then i aint gunna bother, least with the home page one (in red below) - that one (of 2 sets) ad is actually only been earning 5-10% ish of all income even though its on the homepage .. so ruining my home page for next to nothing
Average page views per day:3704.67 <--- according to our website!!
http://www.thetechforum.co.uk/index.php?action=stats
26
« Last post by snadge on 11 January 2017, 22:38:10 »
27
« Last post by snadge on 11 January 2017, 17:07:11 »

UK ISPs are to start sending "educational letters" to customers identified as downloading copyright material without paying for it.

It is part of the UK government's attempt to crack down on piracy.

BT, Virgin Media, TalkTalk and Sky have agreed to send the missives, which will be emailed rather than posted.

The controversial move has been years in the planning, and some experts believe it is too late to be an effective deterrent.

BT, Virgin Media and Sky will start sending out letters on 17 January, and TalkTalk's campaign will begin at the end of the month.

The BBC has seen a sample letter, which will be headed with the customer's telephone number.

It reads: "Get It Right from a Genuine Site' has got in touch with us.

"Get it Right is a government-backed campaign acting for copyright owners who think their content's been shared without their permission.

"It looks like someone has been using your broadband to share copyrighted material (that means things like music, films, sport or books).

"And as your broadband provider, we have to let you know when this happens."

It then provides a list of the content in question and directs users to a website with "tips and advice on how to stop it happening again".
No delay

The government's plans to crack down on piracy were tarnished by so-called speculative invoicing, in which law firms sent bullying letters to people accused of downloading content, including pornography, free.

The letters threatened court action unless a one-off fee of about £800 was paid.

Many lawyers said such cases could never be proved, because the owner of the broadband connection may not be the same person who had downloaded the content in question.

The plans to send out letters to people identified as net pirates were first agreed in 2014.

Get it Right from a Genuine Site insists there has been no delay to the plans.

"The educational campaign has now been running successfully for over a year with the educational email element beginning during the early part of 2017," said a Get it Right spokesperson.

Get it Right monitors peer to peer networks for illegal downloads.

But many newer forms of consuming content free, such as streaming and cyber-lockers, are not included.

Neither is Kodi and other set-top box software that allows users to stream pirated movies, sport and TV programmes.

Ernesto van der Sar, editor of piracy news website TorrentFreak, said: "Over the past several years most pirates in the UK have shifted towards direct download and streaming services.

"Since the piracy alerts only target peer to peer sharing, they will have less of an impact today than they would have had a few years ago.

"Due to the relatively small number of notices that will be sent to users and the fact that there are no consequences for getting 'caught', I expect the deterrent effect to be minimal.

"As for the educational part, most pirates are already aware of the legal alternatives.

"They simply have no desire to pay or can't find what they want on authorised channels."

http://www.bbc.co.uk/news/technology-38583357
28
« Last post by snadge on 10 January 2017, 23:55:12 »
looks like it has a 23Mp camera on the back...no doubt it will be lieca lense knowing Nokia
29
« Last post by snadge on 10 January 2017, 23:48:52 »
Click To Resize


These days, information of Nokia smartphones are constantly appearing and Nokia fans cannot stay still anymore to know that there will be another seem-to-be a flagship due to it luxurious design and powerful specs, Nokia Edge.Let's check it out!

http://blog.pickedguide.com/read/nokia-edge-the-first-borderless-nokia-phone
30
« Last post by snadge on 10 January 2017, 23:45:02 »
just seen it advertised on FB giving it a go...its GUI is smart
it has a built in speedtester that shows you how fast a site loads with and without adblock enabled - 35% faster (0.89s vs 1.37s) enabled on this site... (checkout the results for thinkbroadband..a whopping 59% faster 4.16s vs 1.68s)
mind strange thing is facebook test was 2.95s vs 3.10s and when I opened it up in a single page it was almost instant? might have had it cached.
can get lastpass and gestures on addons too...
http://i.imgur.com/vY2Gn54.jpg
http://i.imgur.com/HUR6HOY.jpg